In 2016, we decided to support the creation of a piano concerto (Persona Mechanica) by Jesse Jones for pianist Xak Bjerken. New Music USA recommended this project to us. Even though we did not know either gentleman, Jesse taught at the Oberlin Conservatory. To an Oberlin College graduate, that seemed a good reason to pledge our support.
At the time, we did not know that this piece was part of a set of three new concertos that Xak would bring to life, written by Jesse, Stephen Hartke, and Elizabeth Ogonek, three wonderful composers. What seemed like a modest project at the outset was in fact something much more substantial.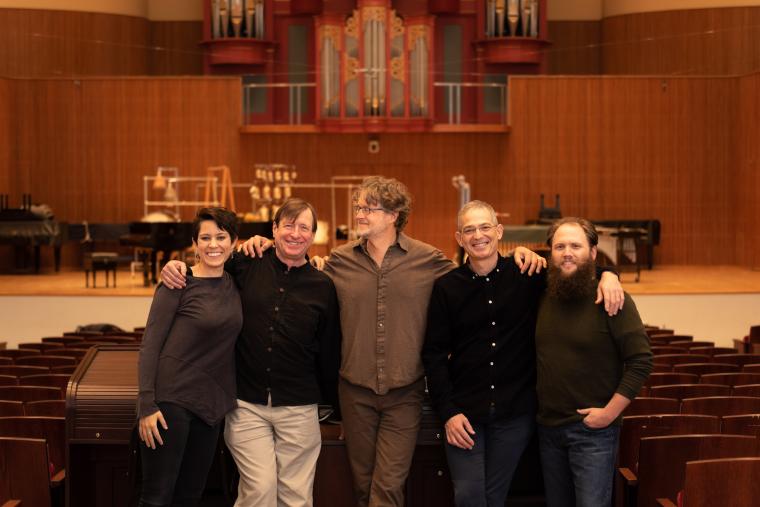 Sadly, the premiere and second performance of the concerto took place when and where I could not attend. I thought I might never hear the piece performed live.
In the fall of 2017 I received an invitation to visit Oberlin, when Jesse's concerto would be performed as a last minute substitute for another piece that had not been finished in time.
Returning to Oberlin after a forty-four year absence challenged my sensibilities. The old familiar and the new blended to form a strange amalgam. I felt very old and very young simultaneously. As I settled into my seat in Warner Concert Hall, I had a bewildering sense of deja vu. During the seven years I lived in Oberlin, I attended hundreds of concerts and recitals in that hall. Now, over 40 years later, I was back, so much older (if not necessarily wiser), and surrounded by people who seemed impossibly young. And yet … I had been one of these kids decades ago. Same hall, two very different people.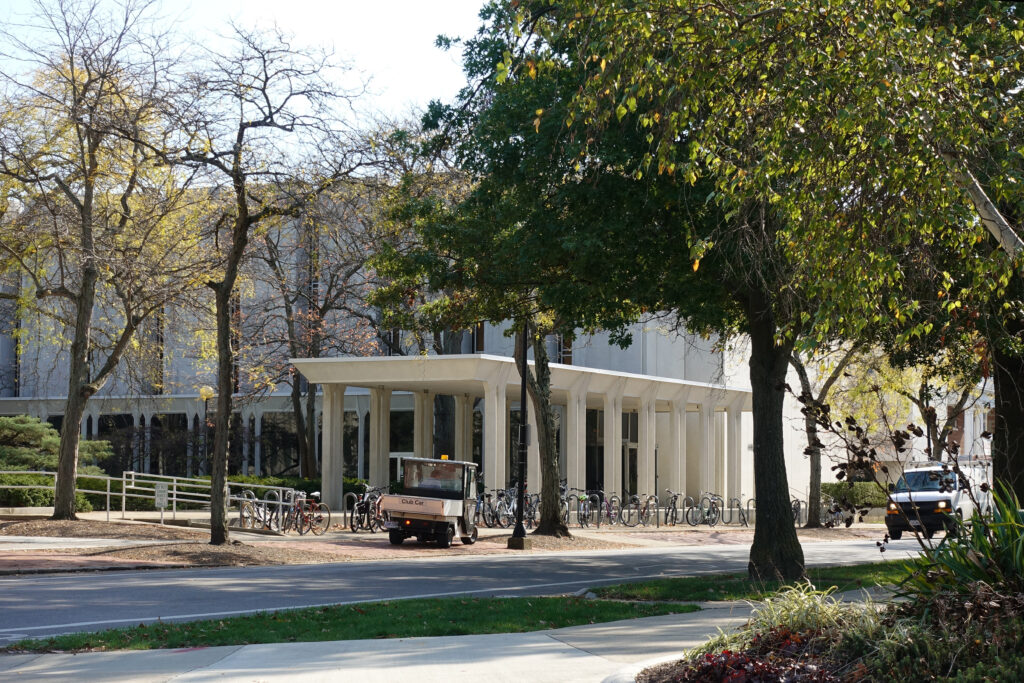 When I opened my program I was surprised to discover that not only would I be hearing Jesse's concerto, but also This Ease, a piece written by Hannah Lash that we had co-commissioned for the Los Angeles Chamber Orchestra years earlier as part of their Sound Investment program.
It was yet another instance of discovering a piece we had previously supported, performed far from home and in the wild. In this case, it even was paired with another of 'our' pieces. A twofer.
The concert was a pleasure. The Oberlin New Music Ensemble's performance of This Ease was the best I've heard. In fact the whole concert, conducted by Timothy Weiss, was played to perfection. Jesse's piano concerto was brilliant: clever, muscular, encompassing a wide range of emotions. It gave Xak plenty of virtuosic opportunities, but never lost its drive or its arc. Despite my disorientation at being in Warner Hall, it was a joyful event.
Just before the show began, two older gentlemen sat immediately to my left. I gathered from snippets of overheard conversation that they probably lived at Kendal at Oberlin, a local retirement community.
When the concert concluded, the two men talked about what they liked and concluded that, "Yes, those first two pieces were by far the best." The first two pieces were by Hannah and Jesse! I felt a sudden (and undeserved) burst of pride. I leaned over and told them that my wife and I had co-commissioned both pieces.
Without missing a beat, one of the men fished a pen from his pocket and handed it and his program to me and asked me for my autograph.
"You want my autograph? For commissioning these pieces?"
"Yes, please."
After they departed, I had two thoughts.
First, this could only happen in Oberlin.
Second, this would never happen again!
But it sure was fun that it happened at all.